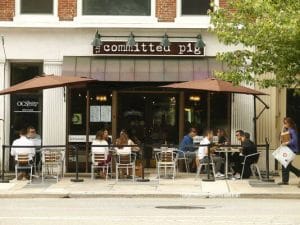 Are downtowns or town centers making a comeback?
Centers or traditional downtown areas in North Jersey such as Morristown and Ridgewood have found that the path to success includes the right balance of retail, dining, entertainment and housing.
Experts say a combination of elements contribute to successful downtowns. A lively, bustling atmosphere with lots of people is a must — but what attracts the people?
The formula includes retail and residential with lots of parking. Night life that offers several places to eat and drink, combined with entertainment in the form of theaters and performing arts centers, is the key, experts say.
Towns hoping for a similar results could be using the North Jersey success stories as a model for future redevelopments of their own.
Source: North Jersey