Our talented & experienced team
delivers amazing results.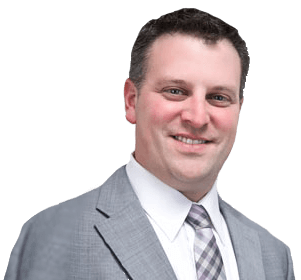 Eric Anderson
Chief Executive Officer
Office: 201.343.6640
Mobile: 201.657.2756
Email: eanderson@alexander-anderson.com
Aditional Information
EDUCATION
Pace University
SPECIALTIES
Commercial Real Estate
Residential Real Estate
What Eric's Clients Have To Say
I worked with Eric on the biggest purchase of my life over the last several months. He was extraordinarily thorough and patient in finding me exactly what I was looking for. He even sold my previous house for more than asking in less than 30 days!
Brian Seiffer
I worked with Eric for renting a house. He is very honest, open and recommend house based on the need. I appreciate his approach during the entire process and he never pushed me to take any decisions as per his terms. Best realtor to work with.
Geeravi Sankar
About Me
In his current role, Eric is responsible for strategic direction and long term planning for the Company and its subsidiaries. Having proven to be somewhat of a visionary, Eric leads the charge of creating and implementing the company's growth strategy. Under Eric's dynamic leadership, Alexander Anderson has become a staple of the community.
After graduating from Pace University, Mr. Anderson began building his commercial real estate portfolio. In 1998, in a small office in Hackensack, NJ, he started his investment with one 8,000 square foot building. By the beginning of 2018, Anderson had added over 500,000 square feet along with a thriving property management business.
Eric began his career as a REALTOR in 2001, representing clients and properties across Bergen and Hudson counties. By 2009, Eric assumed the role of a partner in Property Connections Real Estate group. There, he was responsible for overseeing the development and operations of the Company. His sharp analytical mind, strategic approach to growing the real estate business, along with an innate ability for attracting and developing talent led to the desire to open his own brokerage. It was at this time, plans were set in motion for the creation of Anderson Real Estate Group. In 2011, Anderson Real Estate Group change the name to what is now known as Alexander Anderson Real Estate Group.
Eric's ability to anticipate market trends and develop strategies to swiftly capitalize on market opportunities positioned Alexander Anderson Real Estate Group as a leading full-service commercial real estate firm that provides clients with an extensive range of services including office, industrial, medical, and retail brokerage, investment sales, tenant representation, property management, construction management, and capital group. In 2018, Anderson added Center for Real Estate Education under the umbrella of the firm. Coupled with the wisdom and experience of industry leaders, Anderson looks forward to mentoring the next generation of REALTORS.
In addition to being the face of the company, Mr. Anderson is a board member of Hackensack's Upper Main Alliance, a special improvement district planning the development of Main Street, Hackensack.
Connect with me