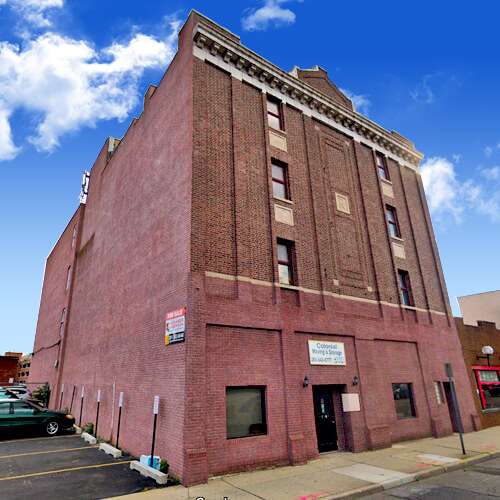 HACKENSACK BUILDING TO BE REDEVELOPED AS APARTMENTS
HACKENSACK BUILDING TO BE REDEVELOPED AS APARTMENTS
https://www.alexander-anderson.com/wp-content/uploads/2017/12/minotaur.jpg
500
500
Alexander Anderson Real Estate Group
Alexander Anderson Real Estate Group
https://www.alexander-anderson.com/wp-content/uploads/2017/12/minotaur.jpg
A 19th-century warehouse in downtown Hackensack has been sold to a developer that plans to turn the building into about 30 loft-style apartments.
Minotaur Management of Hackensack paid $1.275 million for the building, at 17 Mercer St. The deal is the first multifamily investment in New Jersey for Minotaur, which has developed properties in the white-hot Bushwick section of Brooklyn.
"I love the idea of taking over beautiful old buildings and repurposing them," said Minotaur's chief executive officer, Eli Davidovics of Teaneck. The project will probably take about two years, he said, adding that it's too early to estimate how much the work will cost or how much the apartments might rent for.
The property, which is currently used to store documents, was sold by members of the Lettieri family, who ran Colonial Moving and Storage there for decades, according to Eric Anderson of the Alexander Anderson Real Estate Group in Hackensack, who represented both buyer and seller in the deal. Anderson said he recognized the potential to redevelop the building into apartments and brought the idea to Davidovics. "I thought, 'What a great building to convert into lofts,' " he said. Storage, he added, "is not the highest and best use for this building."
The 20,000-square-foot, four-story property is in Hackensack's rehabilitation area, which town officials created as part of an effort to encourage redevelopment of a tired downtown that was once a commercial center for Bergen County. A number of projects, expected to bring hundreds of apartments to the downtown area, are planned or are underway.
Being in the rehabilitation zone streamlines the building-approval process. "If you know the city is supportive, and you have an idea what's permitted, it's much easier," Davidovics said.
Minotaur also bought a $125,000 note on the neighboring property, at 21 Mercer St., which houses a restaurant.
By Kathleen Lynn on January 20th