If you are planning to put your house on the market this summer, it goes without saying that you are hoping to sell your home as quickly as possible and get your asking price. Set the stage for success with these 21 tips for styling and upgrading your home, and see results — fast.
1. Boost curb appeal. This is something you always hear, and with very good reason. Many people thinking of touring your home will do a quick drive-by first, often deciding on the spot if it is even worth a look inside. Make sure your home is ready to lure in onlookers with these tips:
Power wash siding and walkways
Hang easy-to-read house numbers
Plant blooming flowers and fresh greenery
Mow the lawn, and reseed or add fresh sod as needed
Wash front windows
Repaint or stain the porch floor as needed
2. Welcome visitors with an inviting porch. Even if you have only a tiny stoop, make it say "welcome home" with a clean doormat, potted plants in bloom and — if you have room — one or two pieces of neat porch furniture. Keep your porch lights on in the evenings, in case potential buyers drive by. Illuminating the front walk with solar lights is a nice extra touch, especially if you will be showing the house during the evening.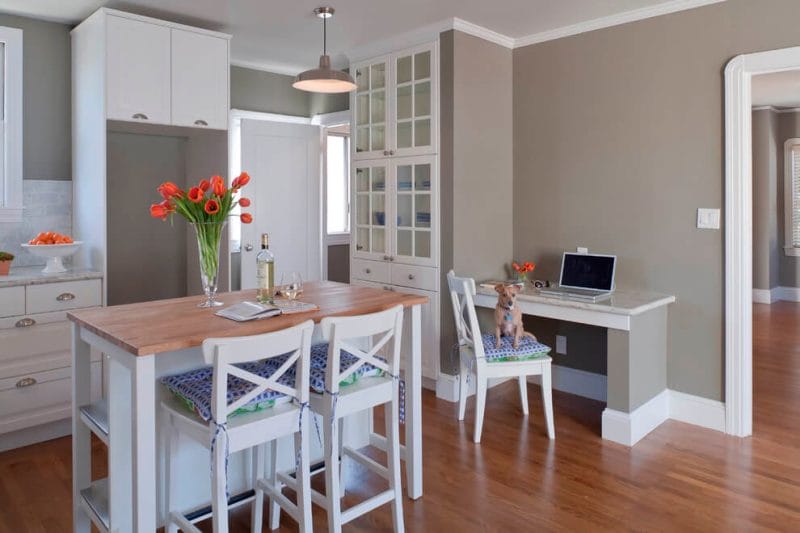 3. Get your house sparkling clean. From shining floors and gleaming windows to clean counters and scrubbed grout, every surface should sparkle. This is the easiest (well, maybe not easiest, but certainly the cheapest) way to help your home put its best foot forward. You may want to hire pros to do some of the really tough stuff, especially if you have a large house. Don't skip — this step is key!
4. Clear away all clutter. If you are serious about staging your home, all the clutter must go, end of story. It's not easy, and it may even require utilizing offsite storage (or a nice relative's garage) temporarily, but it is well worth the trouble. Clean and clear surfaces, floors, cupboards and closets equal more space in the eyes of potential buyers, so purge anything unnecessary or unsightly.
But it's my style! Guess what? It may not be the style of those seeking to buy a house in your neighborhood. So even if you have an awesome vintage-chic look going on, rein it in for the sake of appealing to the most number of people. You can bring your personal style back into play in your new home.
5. Strike a balance between clean and lived-in. Yes, I know I just said to get rid of all your clutter (and you deserve a big pat on the back if you did it), but now it's time to judiciously bring back a few elements that will really make your home appealing. Think vases of cut flowers, a basket of fresh farmer's market produce on the kitchen counter or a bowl of lemons beside the sink.
If you want to read the full list of 21 tips, click here
Source: Houz