In case you thought they were gone for good — sorry! The Garden State denizens of "The Real Housewives of New Jersey" are back in action in just a few weeks.
This time around, the show, entering its ninth season, welcomes back a few cast members and introduces some more from Bergen County.
Here's a look at what to expect as the Jersey 'wives prepare to dominate Bravo for the ninth year running.
When is the Season 9 premiere of 'The Real Housewives of New Jersey'?
So when is the "RHONJ" season premiere? The show will air at 9 p.m. on Wednesdays. The premiere will air at 9 p.m. on Nov. 7.
For a glimpse at the drama to come, check the trailer below (caution: video contains some explicit language).
This year, the gang heads to Turkey, among other destinations.
Some… highlights:
"My cameltoe is getting a camel ride." — Teresa Giudice
"We are Italians from Jersey. We love hard, we fight hard and we go hard." — Melissa Gorga
Gorga: You can't control a man.
Giudice: That's your husband.
Gorga: You control your husband?
Giudice: Yeah!
Jackie Goldschneider (new cast member, future subject of Teresa's rage): You feel like your husband would be in jail if you control what he did?
Who are the new RHONJ cast members?
Jackie Goldschneider, one of two new cast members, is a former real estate attorney and mother to two sets of twins, both under 10 years old. A parenting columnist for NorthJersey.com, she is also friends with returning cast member Margaret Josephs. Goldschneider, whose full name is Jacqueline Mark-Goldschneider, lives in Tenafly.
On her Facebook page, Goldschneider also identifies as "momager" to The Bleacher Boys, three "sports-loving kids" — aka her kids — who run a sports blog for children.
Look for Goldschneider to run afoul of Giudice after she applies her penchant for advice-giving to a new (old) rift between her and sister-in-law Melissa Gorga. Which begs the question — hasn't she seen any of the earlier seasons?
Would you let your daughter wear makeup? Is makeup harmful for little girls? What age is old enough?

Answers to these questions and more in a new Minivan Musings! Online now, in Saturday's #BergenRecord and next Sunday's #AsburyParkPress! #northjerseyhttps://t.co/OGZgplEU2v

— Jackie Goldschneider (@JGSchneid) September 13, 2018
Goldschneider calls her column Minivan Musings. In it, she covers topics like makeup on children and clearing your child's life of toxic friendships.
The other new cast member joining the ninth season is Jennifer Aydin, a housewife from Paramus who has five children ranging in age from 5 to 13 years old, and originally hails from Long Island. Aydin's Turkish heritage likely plays a role in why we see the women in Turkey this year.
Aydin helps arrange her brother Michael's marriage to a friend in Turkey, in fact, which apparently becomes a source of conflict among the group, with some finding the practice oppressively old-school.
https://www.instagram.com/p/BnWLGh1hUr8/?utm_source=ig_web_button_share_sheet
Her husband, Bill Aydin, is a plastic surgeon at Aydin Plastic Surgery, also in Paramus.
Social media tells us Aydin's children attend Paramus schools as well as the Bergen County Academies. She apparently throws some pretty well-attended pool parties for them.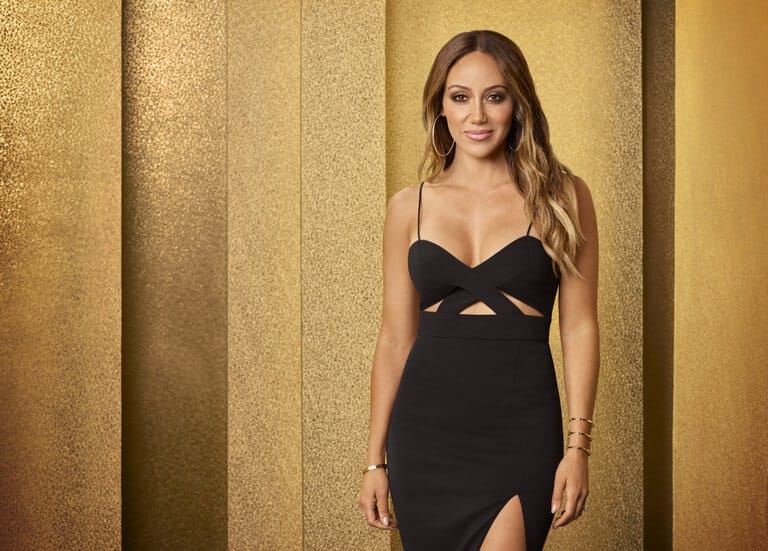 Returning cast members
The one cast member you won't see returning for the ninth season is Tenafly relationship expert Siggy Flicker, who joined the cast in the seventh season.
Who's back? In addition to Teresa Giudice, who we will see training to become a bodybuilder this season — apparently against her husband Joe's wishes (but he's still in prison) — "RHONJ" will welcome the return of her sister-in-law, Melissa Gorga.
Surprise, surprise, the season trailer shows Gorga and Giudice butting heads once again — you knew the armistice wouldn't last. The season synopsis promises "shifting alliances," which are about as predictable as the shattered wineglasses at the beginning of the trailer.
The synopsis also tells us that Gorga "discovers some scandalous secrets about her father" this season.
Another returning cast member, Dolores Catania — who, like Giudice, grew up in Paterson — continues to deal with empty nest syndrome after her two children flew the coop for school, especially as her boyfriend, David, spends too much time at work.
Margaret Josephs, a fashion designer from Englewood who joined the cast in 2017, will be a bridesmaid to former series regular and "friends of the housewives" Danielle Staub, who gets married to boyfriend Marty Caffrey.
She also locks horns with new cast member Jennifer Aydin, who disapproves of Josephs' relationship with her second husband, plumber and contractor Joseph Benigno (they eloped to Las Vegas), which apparently ended her first marriage to Jan Josephs, father of her son and three stepchildren.
Source: NJ Entertainment