Our talented & experienced team
delivers amazing results.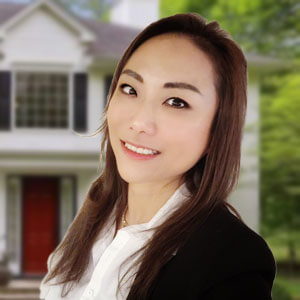 Victoria Kim
New Jersey Licensed Real Estate Agent
Email: victoriakim@alexander-anderson.com
Aditional Information
SPECIALTIES
Commercial Real Estate
Residential Real Estate
What Joel's Clients Have To Say
I worked with Adam on the biggest purchase of my life over the last several months. He was extraordinarily thorough and patient in finding me exactly what I was looking for. He even sold my previous house for more than asking in less than 30 days!
Brian Seiffer
I worked with Adam for renting a house. He is very honest, open and recommend house based on the need. I appreciate his approach during the entire process and he never pushed me to take any decisions as per his terms. Best realtor to work with.
Geeravi Sankar
About Me
Victoria Kim surpasses her clients' expectations by: (a) being a true partner that works on achieving their goals; (b) bringing a sophisticated and savvy approach; and (c) adding value to each interaction. Ms. Kim has been a homeowner in NNJ since 2004. Consequently, she understands the trends and the uniqueness of each area very well.
Ms. Kim is fluent in English and Korean. She attended Kyunghee University and Fashion Institute of Technology (FIT) – earning a BA in Apparel design and a fashion degree. With an eye curated toward fashion, staging and spacing, Victoria obtained home staging certificates – resulting in top dollar for her seller's property. Having worked for some of the most famous and luxurious brands in the world, whether it is chic and modern, Victorian, or rustic, Ms. Kim has an eye that can help buy, sell, and/or renovate your property.
Savvy in business, Ms. Kim is well-connected with developers, contractors, and other agents enabling her to provide information on forthcoming projects and issues. Whether it is a commercial property, multi-family investment, condo, SFH, or land acquisition, Ms. Kim possesses the experience and knowledge to achieve your goals. Her sidekick, #cocokimchikim, a French female bulldog, also gives her seal of approval to Ms. Kim when she is not snorting like a pig or relaxing in one of many different yoga poses.
Not just limited to positive reviews from #cocokimchikim, Victoria's clients characterize her as empathetic, warm, honest, funny, organized, and detail-oriented. She is a fierce and tactful negotiator advancing her clients' interests while maintaining an outstanding reputation. Can you find a better agent? Possibly. Can you do worse? Absolutely. Contact Ms. Kim for a free consultation to explore the next chapter in your journey.